Highway Supply provides MUTCD correct traffic control throughout New Mexico. As the state's premier traffic control provider, Highway Supply's trained technicians take pride in providing an all-in-one service for traffic control needs, including signage repairs, road sign installations, device setup, and more.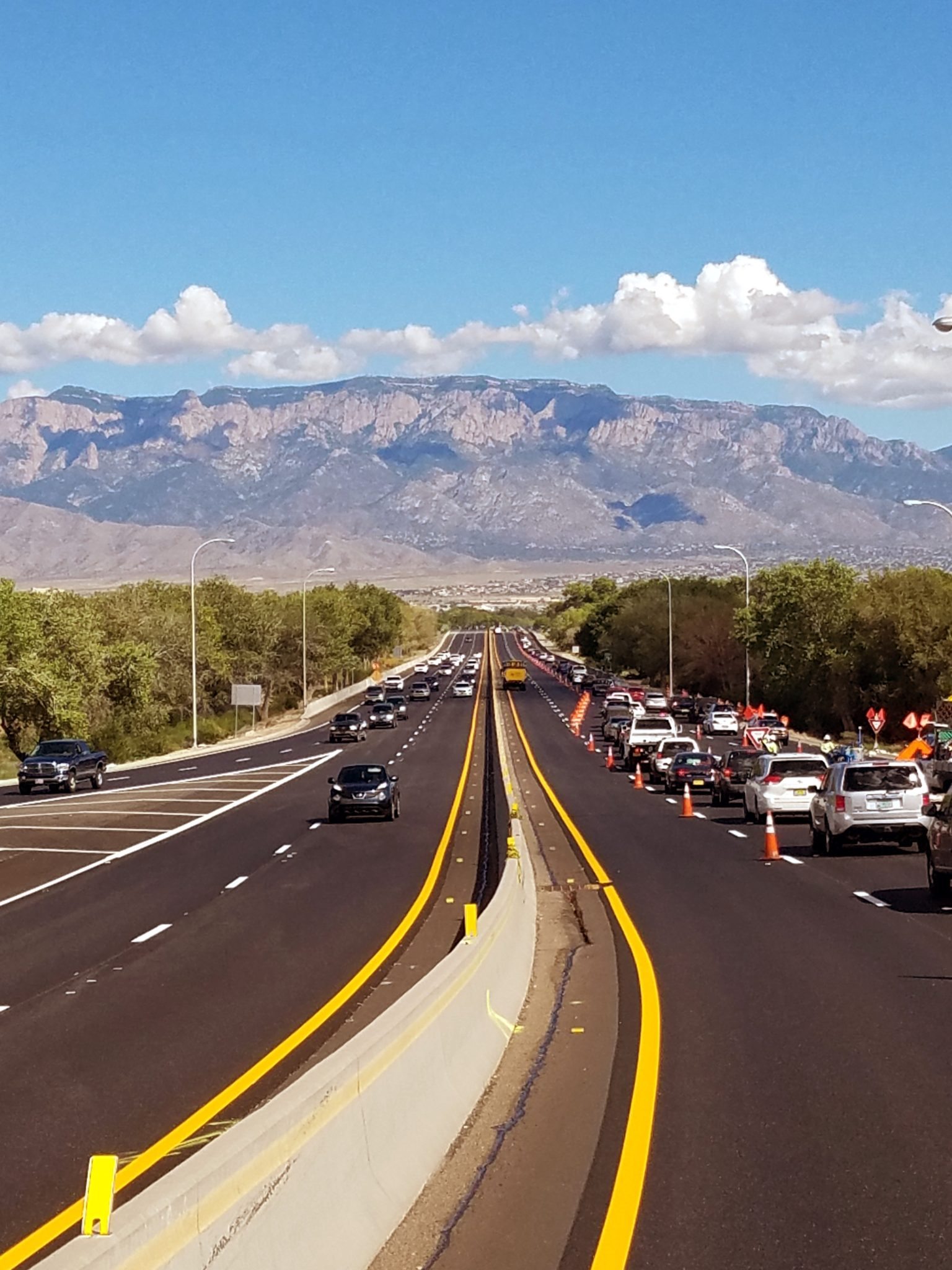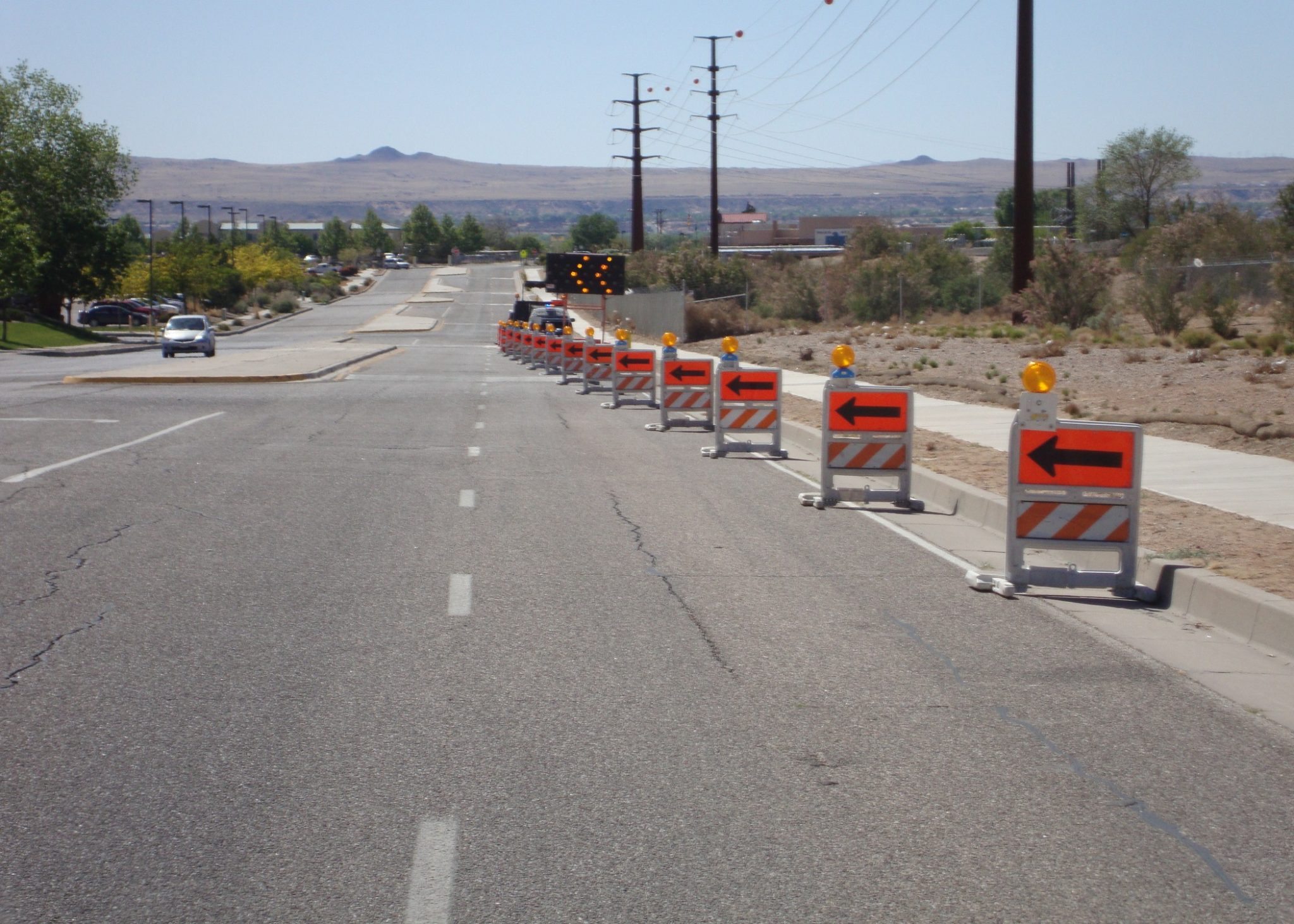 View Sign & Device Rentals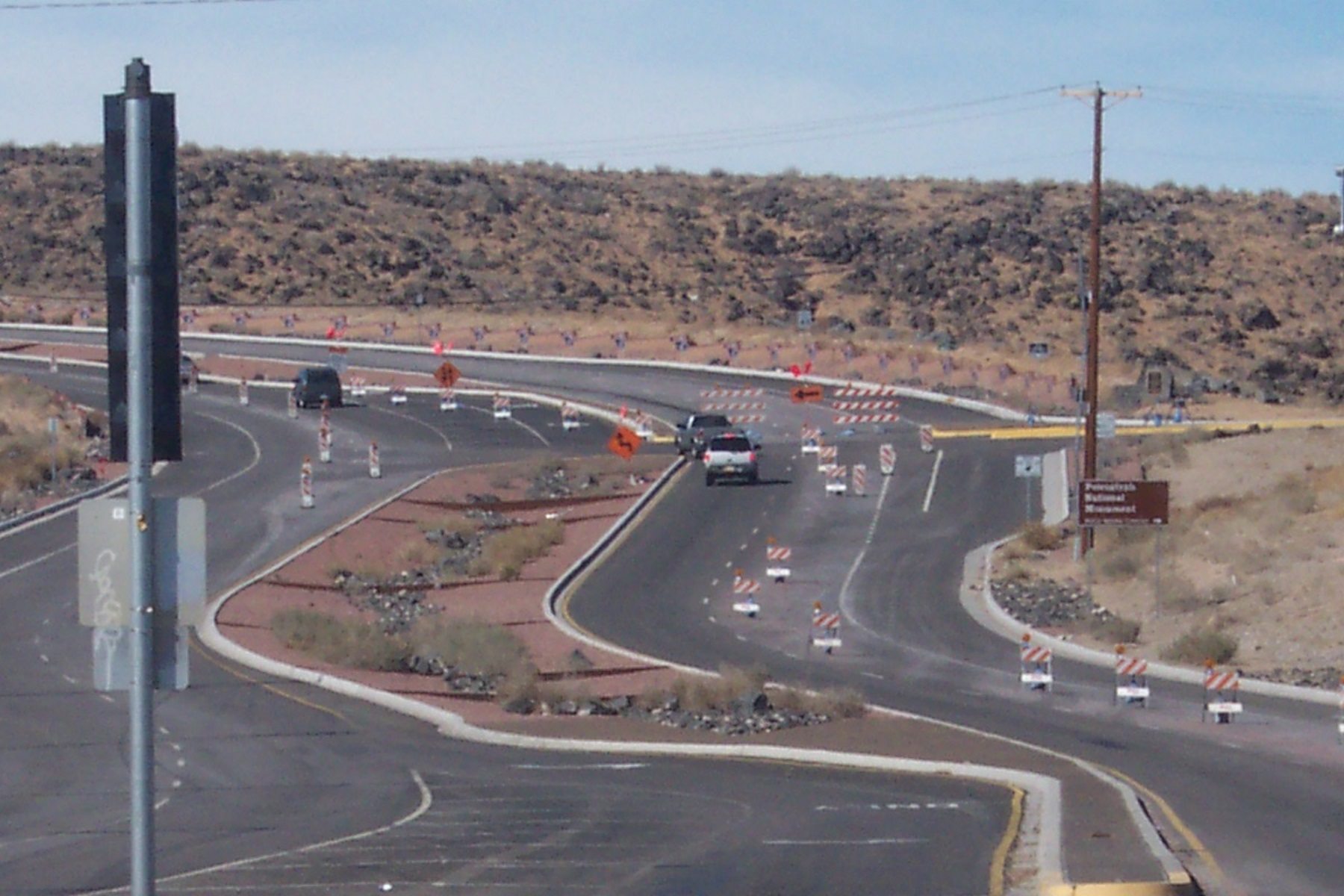 Film Barricading & Traffic Control
Highway Supply, LLC is proud to be the movie industry's first call when they film in New Mexico and has provided Traffic Control services for countless movies and tv series including:
Breaking Bad
Better Call Saul
Solado
The Book of Eli
Terminator Salvation
Wild Hogs
The Avengers
Due Date
The Lone Ranger
Sicario
Fright Night
Thor
No Country for Old Men
Traffic Control Plan
Highway Supply's trained draftsmen will prepare the traffic control plans you will be required to submit for any barricading work you will be doing. All plans produced by Highway Supply will be MUTCD compliant and will be tailored to the approving governmental agency.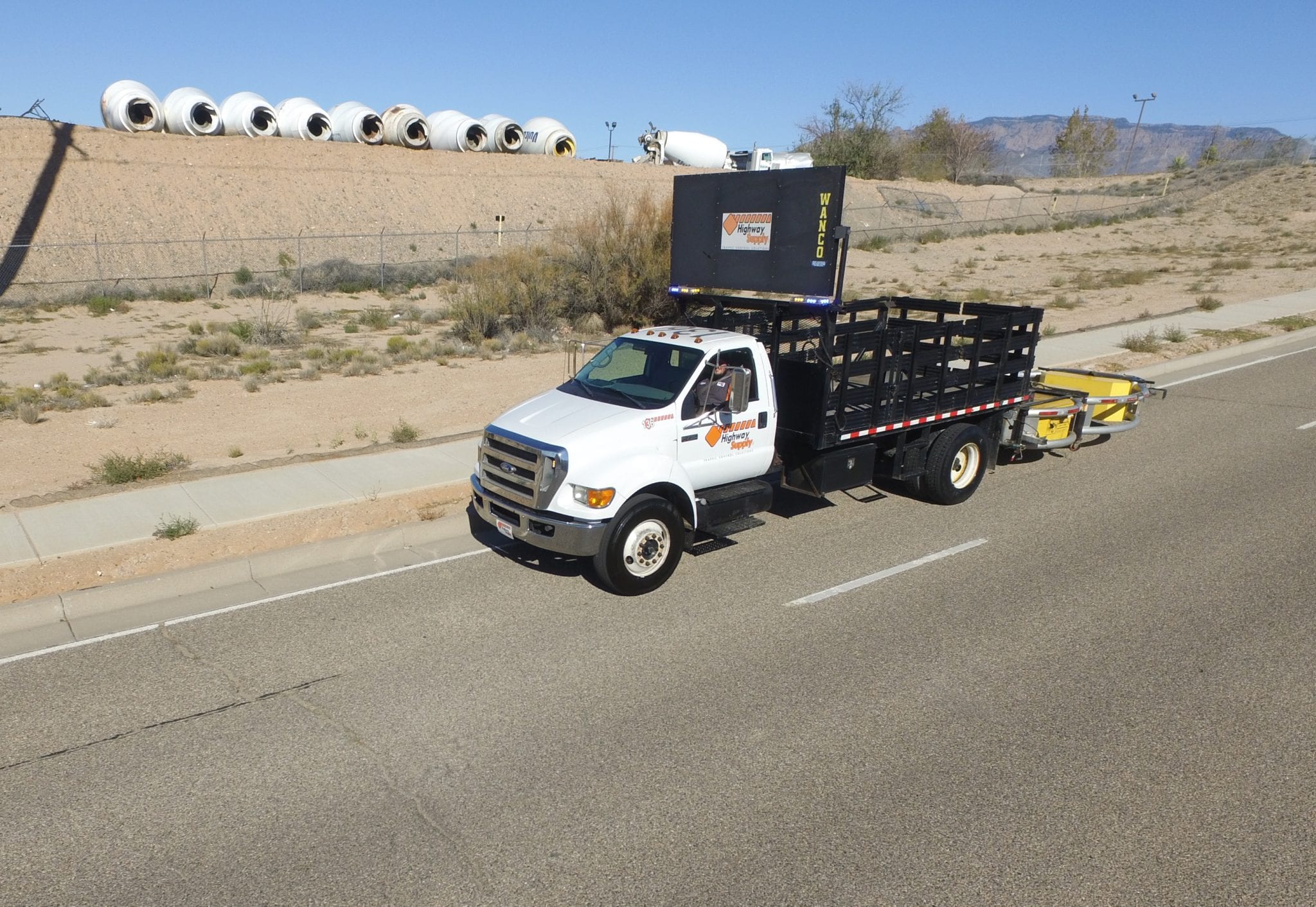 Truck Mounted Attenuators
---
Highway Supply can help you protect your workers on the job by providing a mounted attenuator or a towable attenuator.
---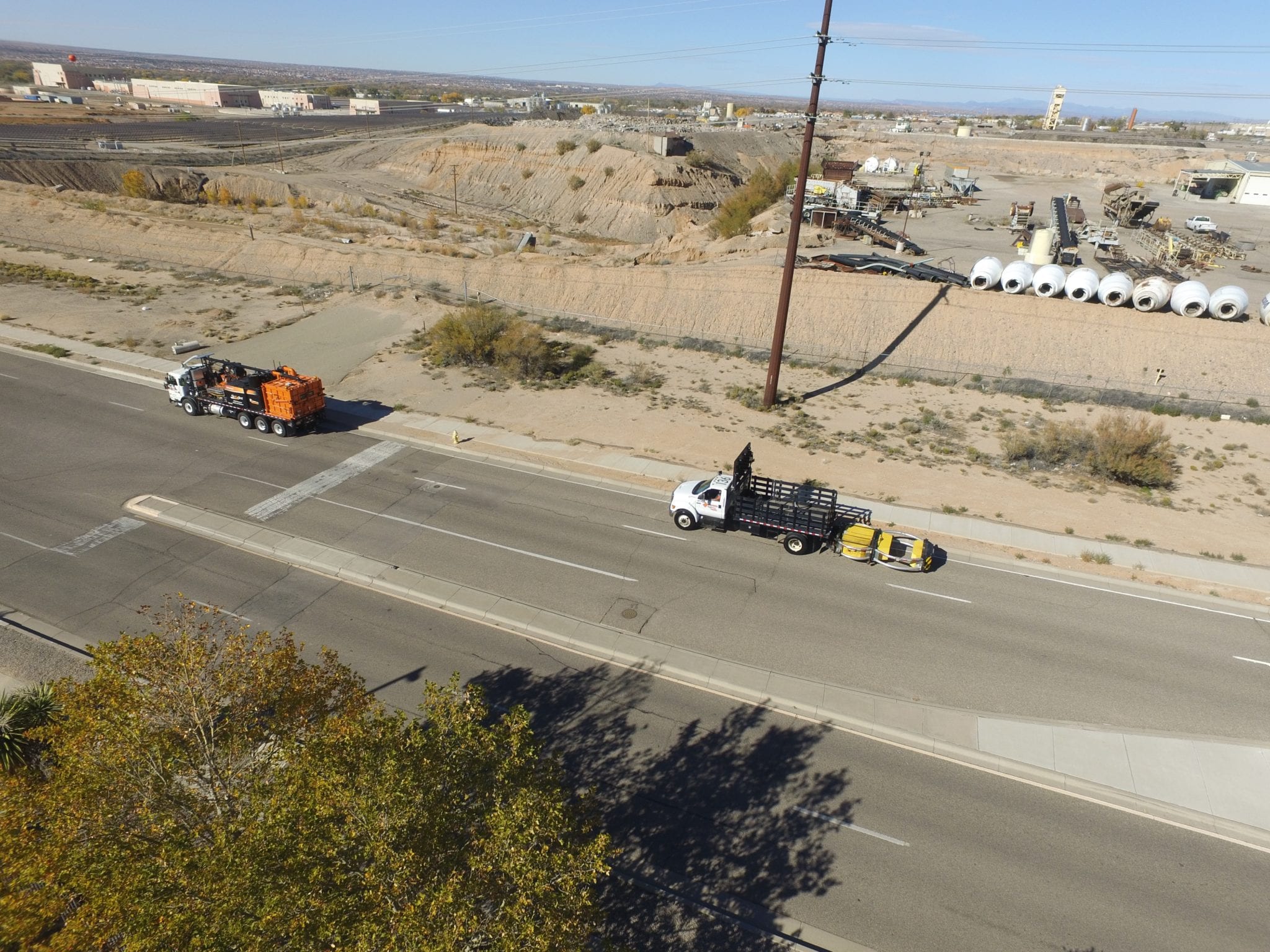 Traffic Control Rental Items
Highway Supply offers all types of traffic control items for rental, including:
Channelizing Devices
Arrow Boards
Variable Message Boards
Sign Stands
Signs
Truck Mounted Crash Attenuators
Do you need a Traffic Control quote?
Email us, or give us a call!
Do you want to handle your own traffic control, but need the equipment?
Would you like to discuss your other traffic control needs?
Do you need traffic control plans?